The "Light Up" project of St. Petersburg State University students took second place in the competition "Start-up of St. Petersburg State University — 2020"
The project team will receive a prize payment of 200,000 rubles and a certificate in the amount of 1,000,000 rubles.
The project is to develop a technology that can provide ultra-precise detection of tumors using fluorescence tomography with 633 and 785 nm medical lasers. In the future, the technology can be used for hyperthermal and photodynamic therapy (PDT), which will kill malignant cells.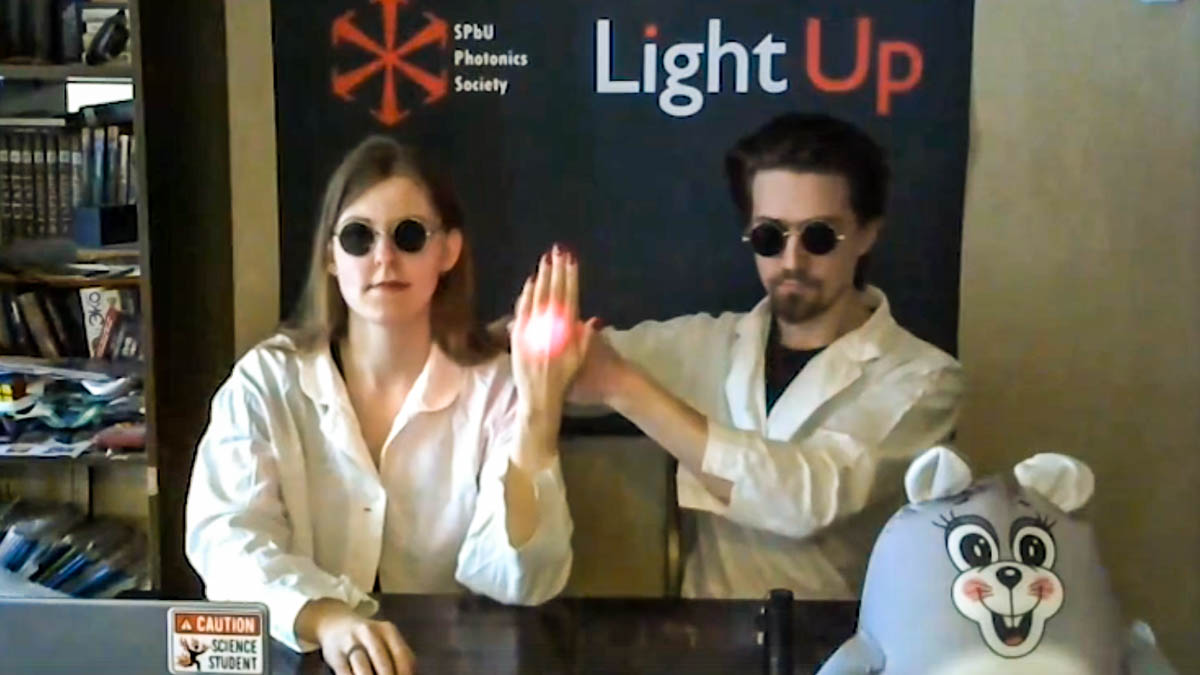 The team consists of graduate students of the Institute of Chemistry of St. Petersburg State University Aleksei Smirnov and Olga Odintsova, the Faculty of Biology Veronika Lashkul and the Higher School of Management Ekaterina Baranova.
The originality of the idea lies in the use of a special form of gold and silver nanoparticles (NP) that absorb light at the red border of the visible spectrum. This region coincides with the region of transparency of biological tissues. In other words, red and near infrared radiation pass through biological tissues. Under certain conditions, plasmonic NP can be used to selectively heat nearby cells. This will lead to the lysis of target cells due to hyperthermia and the formation of singlet oxygen (PDT).
Scientific adviser of the project "Light Up" — Assoc. Prof. Dr. Elena V. Solovyeva (Department of Physical Chemistry) St. Petersburg State University, leads the research group of the Surface Enhanced Raman Spectroscopy (SERS) in the laboratory of the Prof. Dr. of Chemical Sciences K.N. Michelson. For many years, the scientific team has been studying amino and mercapto-substituted photoactive compounds that can bind to the surface of gold and silver NP.
Co-leader of the "Light Up" project for biological research, Dr. of Biological Sciences Vladimir V. Sharoiko — Leading Researcher of Pavlov First State Medical University of St. Petersburg. Together with V.V. Sharoyko The "Light Up" project team has planned vectors for targeted delivery and objects for preclinical trials.
The competition "Start-up SPbU — 2020" is annually held by the Endowment Fund SPbU. This year 20 teams participated, of which 9 competed for prizes in the final on June 3.